Superdry Neon Pink Perfume
I didn't realise that Superdry had fragrances available. I love Superdry clothing so when I was asked to review a bottle of Superdry Neon Pink perfume I was in my element.
I love perfume and all the different scents perfumes have so this was a great review for me.
Superdry Neon Pink perfume comes in a square gift box which is strong and sturdy which has a magnetic bit in it to keep the box closed and not get damaged. This was the first thing I liked about it. I like to keep my perfumes in their boxes but opening and closing the boxes a lot leads to the boxes starting to get bent or ripping. I know this will not happen with this box.
When I opened the box there sat the Superdry Neon Pink perfume in a lovely neon pink bottle. It has a black lid on it that has NEON printed in neon pink of course. I liked the lid design, it open and closed like a petrol lighter would. Which means you do not have to put the lid down and it will not get lost.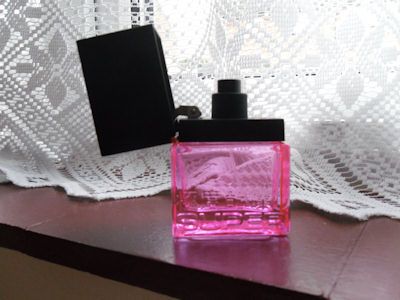 The scent a blend of Bergamot, pineapple, galbanum, water fruits, jasmine, rose, sandalwood, vanilla and musks is absolutely gorgeous. It is not too strong so as to knock you out but it is strong enough that you can smell it throughout the day. It has staying power.
I have only had this a few days and have had compliments on the scent of it, saying how nice it smells.
I think this would make a lovely gift for the one you love on Valentine's Day or other special occasion.