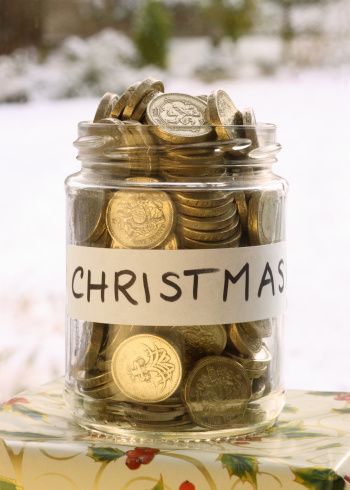 Christmas is an expensive time of year. I think almost everyone is starting to feel the pinch.
In my house we have found some great things we can do to reduce the cost of Christmas.
A decent Christmas card for Nan, Mum, Dad, all those special people in your life usually costs from about £3 each when added up it works out quite expensive. My daughters love to create so I buy card in bulk. We have a big craft box with lots of different stamps, ribbon, pens, pencils for making cards. So they make the cards for those special people in their life themselves. Not only is this money saving option but it also makes the cards all that bit more special because they are handmade, they have designed them on their own and they have spent time making them. All of my family love to receive the special cards from the children.
I know Turkey is a tradition but if you are having a Christmas Dinner with just you hubby and the kids would a large chicken be just as good? its a lot cheaper and the children probably won't even know the difference!
I used to go mad at Christmas buying enough food for Christmas Day to feed everyone in our village. So many people go totally crazy and spend ridiculous amounts on food for just one day. The problem with that is a lot of it is still hanging around the house at the end of January. Now I buy what I need for the Christmas week (normal food shopping usually) with a few extras. You do not need to spend so much. Or if you are feeding a huge family and you like your sweet tins, Pringles and the likes get them when they are on offer, which they usually are in the run up to Christmas. So you are spreading the cost.
My final tip for saving at Christmas is check the January sales out. There are often huge discounts to be had on great products, you end up paying a fraction of the cost that they were just before Christmas and you can put them away for next Christmas.