I sit a lot especially when I am blogging and writing so I was glad to get this challenge from WeightWatchers. Move More Sit Less.
I do not do as much exercise as I should. On a busy day I sometimes do not stop with either blogging, writing, sorting the kids, dinners, housework or one thing or another until half an hour before bedtime! Last night however I realised how stressed I am becoming and after reading up on stress busting I found that exercising will release some of that stress. Ok I am not going to kill myself with exercise but I have found something that I can do in the comfort of my own home so it doesn't matter if it's windy, raining or snowing, so no excuses!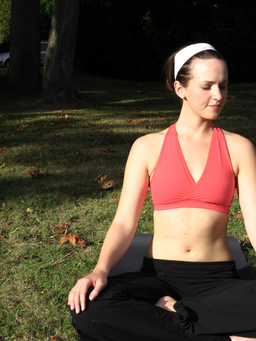 I will be alternating Yoga, Pilates and Tai Chi every other day for an hour to start and then every day once I am comfortable with it. I will definitely be making that time for me.
Ok so it might not be high calorie loss doing these but it is a start and when the weather starts getting better I can go for walks again through the woods and fields which I love.